Automotive
Fygen launches first ever factory activity level index for automotive industry
The automotive industry in Germany is experiencing a remarkable surge of factory activity level. 
Latest real-time data from Fygen shows an increase of overall manufacturing activity by more than 20 percent for June and the beginning of July compared to the previous months.
The newly launched Fygen real-time activity level index comprises data from representative automotive giants in Germany over the past 4 months. The components are Volkswagen, Mercedes-Benz, and BMW. Fygen analyzes big data like geolocation data and traffic patterns to measure the current utilization rate of factories.
Manufacturing data is highly valuable, not only because of the revenue behind, but more importantly, the influence of the whole economy. Nonetheless, the data is always delayed, meaning no real-time data is available in the intelligence market.
Fygen has the vision to change this paradigm by providing a first ever real time activity monitor for a whole industrial sector. And here we start with the automotive industry.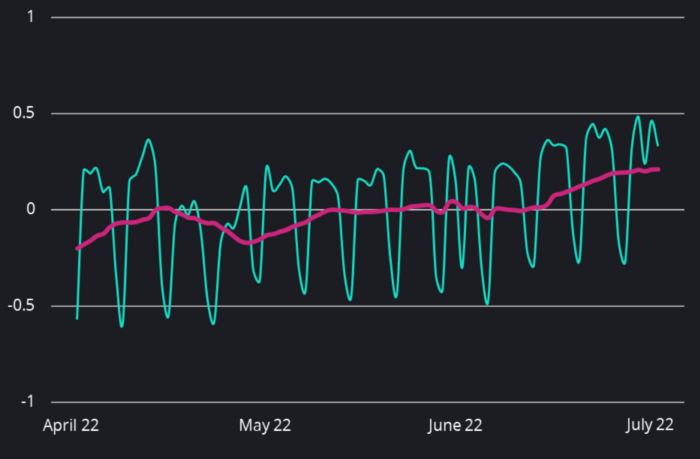 From the above figure (red line), a clear drop can be observed at the end of April 2022, followed by a ramp-up of overall activity beginning in June.
Due to the supply chain disruption, many automotive parts could not – and still cannot – be shipped to the factories. For instance, Volkswagen failed to secure electrical wires supply from Ukraine earlier this year, resulting in a cut of shift in the Zwickau plant.
Fygen can x-ray industrial sites of any kind remotely. Production activity level, capacity load and production downtimes become visible.
All data can be aggregated in order to gain a big picture. No matter if it is about a ticker symbol, a sector or any other kind of data buckets.
Key questions to answer are:
How is a factory/company/sector performing in terms of output?
How has productivity developed over time?
Are there abnormalities in factory activity?
By using the platform, customers can:
Be the first to know about any trend in factory data
Predict upcoming developments
Make comparisons to any kind of peer groups
Production data is of the top five economic indicators, but there was no real-time data available until recently. Fygen aims to provide an advanced alternative to Purchasing Managers Index (PMI) data.
Photo: Mercedes-Benz manufacturing, Rawpixel Ltd, Flickr