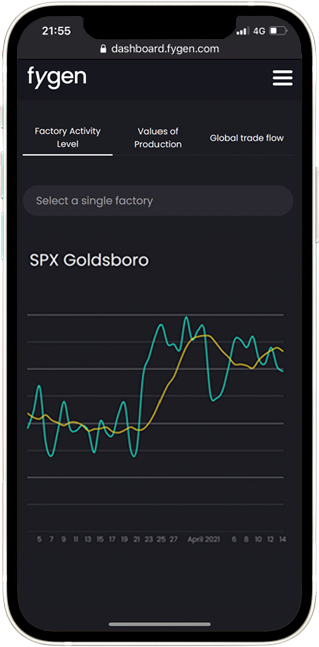 Fygen is world's leading data provider for factory observation
Fygen is a Berlin-based intelligence SaaS provider for the global manufacturing industries. Our innovative remote data gains insights into the real-space industrial activities at a glance. You will get:
Real time activity levels of factories and industries
Answer the question "How busy is the factory at the moment" (capacity load)?
Historical activity development of the factory
Comparison to peer groups
Remotely generated data with maximum delay of a few hours
Unique and exclusivity important data
Check Industry
Our value proposition for
Manufacturers
Bankers / Investors
Know your standing compared to your competitors
Learn which actions it takes to stay ahead of the market
Manage third-party and supplier risk
Save millions by acting early
Monitor your own factories
See what your controllers don't see (or don't tell)
See real-world production data weeks ahead of others
Make your performance stand out
Pick and monitor candidates for transactions
Be in the know before you make an investment
Make use of trend forecasts based on our unique datasets
Definitely maximize your earnings (upcoming product)
Check our data schema
Our service includes 6 primary datasets*. Among them:
Activity level

Summary index: Current and historical overall activity level of the selected factory.

Workday activity

Beyond Workday activity: Check for downtimes.

Overtime index

Overtime index: Focussing on overall overtime activity level.

Weekend activity

Weekend activity: See if the factory is deployed on weekends.

Holiday activity

Holiday activty: See if the factory is deployed on holidays.

Night activity

Night activity: See if night shifts have been added or cancelled.
Which factories or industrial sites do you want to monitor?
Our technology can X-ray industrial factories. Utilization rates and production downtimes become visible. Do you want to monitor a specific factory or industrial site? Check if our service would be available.
Congrats!
We will be able to deliver the data you need.
Schedule a demo now!
Sorry!
The factory should have at least 200 employees
Process the data
Set up your individual dashboard
Arrange peer groups for comparison
Get individual reports
Get alerted when extraordinary events are seen in the data
Use API calls to integrate the data into your system
Fygen's clients voices
Internal industry deep-dive into the power transformer industry. Very happy.
CARLYLE Investment Management L.L.C.
Since we are an electrical steel supplier, it is important to estimate consumption of each country.
Mitsubishi Corporation
Fygen's meaningful data analysis lets you understand the current status of the industry
Hyundai Heavy Industries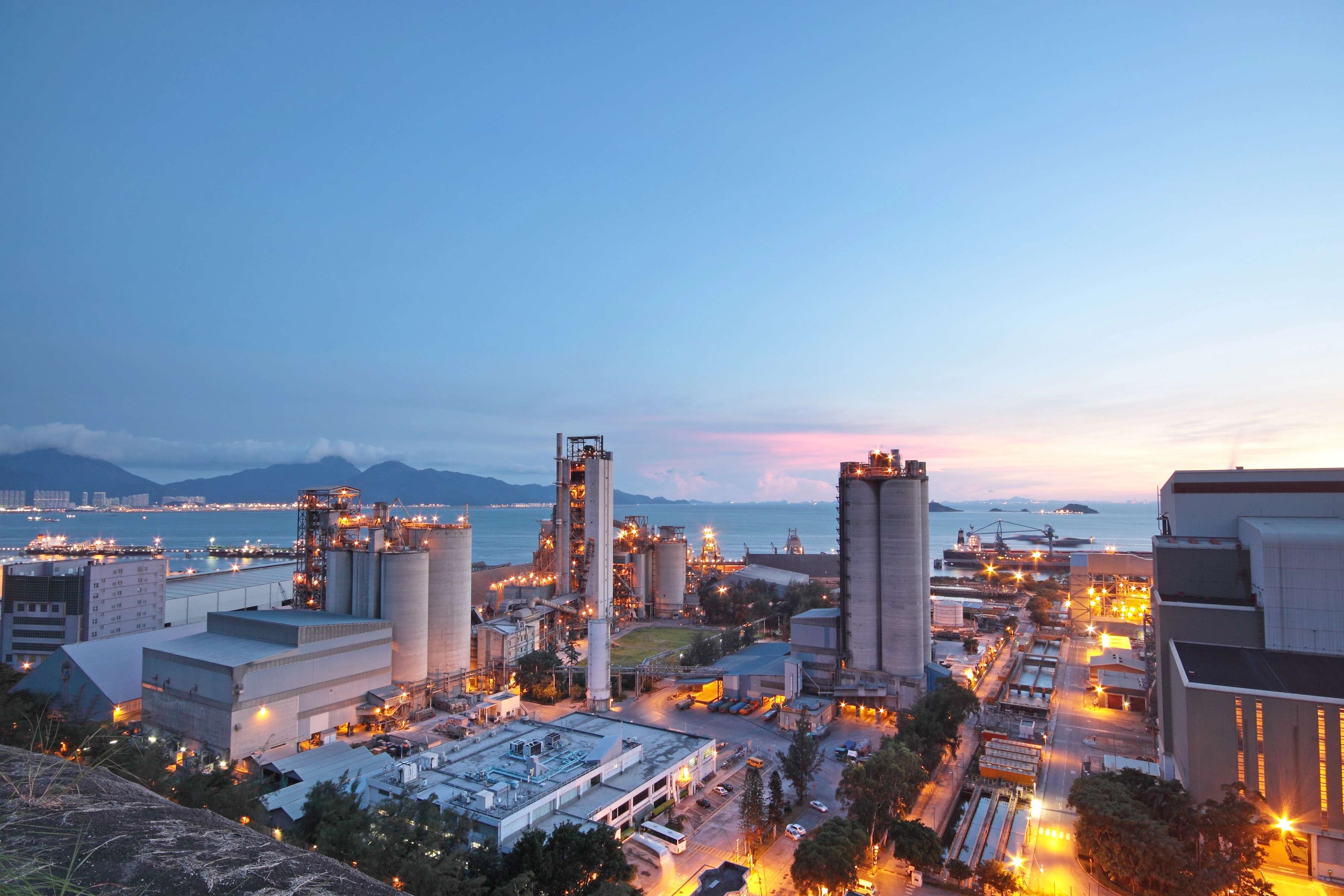 Decisions. Directions. Deformation.
Our exclusive datasets will assist you to act in advance of the others.