Power Transformers
Production for power transformers in Canada sees significant increase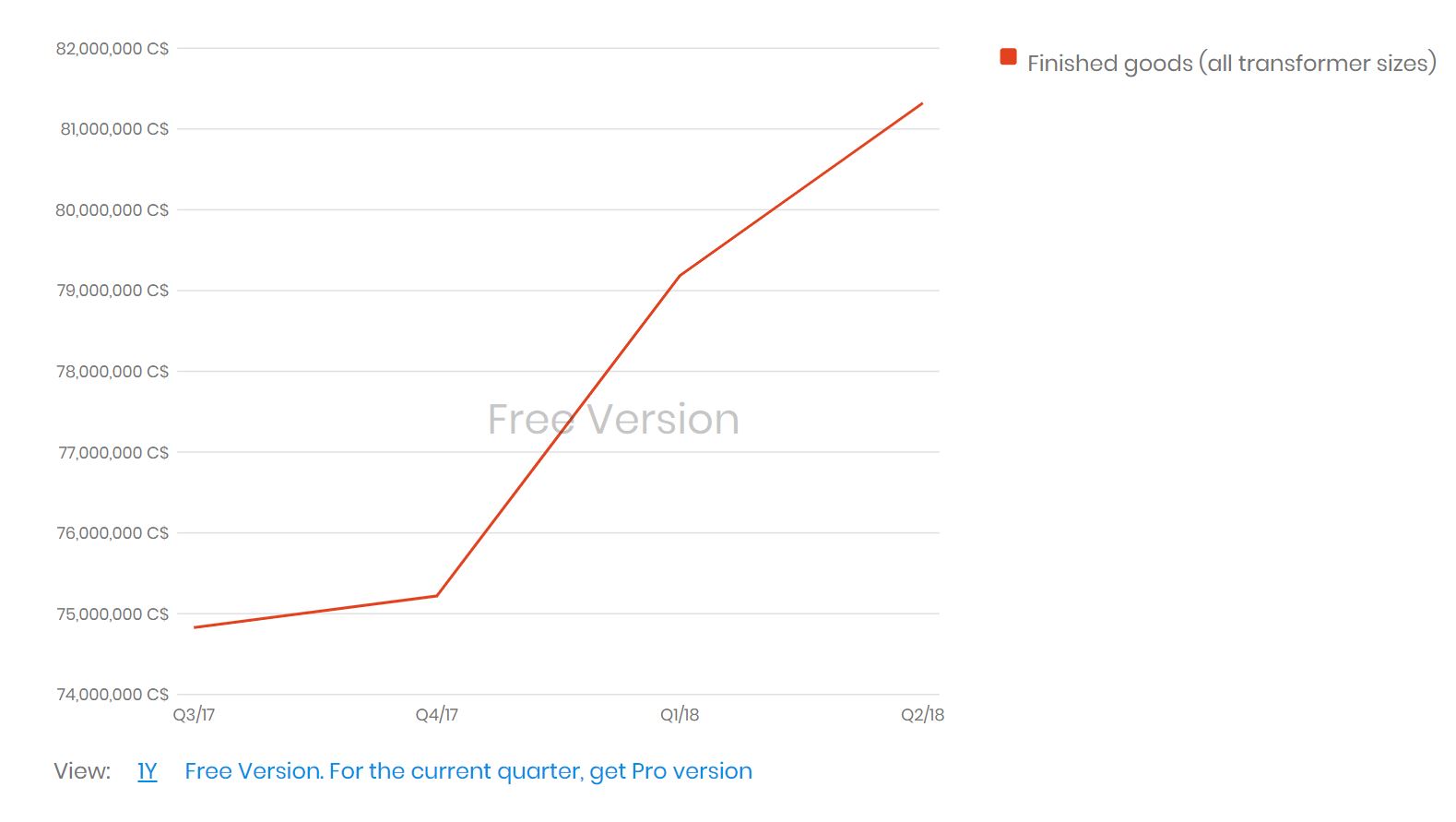 The value of production for electrical power transformers in Canada has seen a specific increase during the past five years. 
According to German real-time business intelligence provider Fygen, there has been a change of more than 20% during that period.
The up-to-date statistical data covers the value of production in Canadian Dollars (CAD) for all sizes of electrical power transformers exceeding a capacity of 1 MVA. The coverage includes small, medium and large-sized transformers, as well as distribution transformers. The data is updated at the end of each quarter.
Fygen also enables professionals to watch the trends quarterly for order intake and sales from more than 35 transformer companies globally, and to track global power transformer exports and imports.
A number of well-known manufacturers in the power transformer business, including suppliers for transformer oil, transformer tap changers, transformer insulation products, transformer tanks and electrical steel for transformers is already taking advantage of the tool, which was recently introduced to the market. A preview for non-registered users can be seen here.
A complete list of all power transformer factories in Canada, including all details like manufacturing capacity in MVA, can be found here.
Photo: tsaiproject / Downtown Toronto, Ontario Canada / CC BY 2.0 / Flickr